Women's
Welcome to Women's Ministry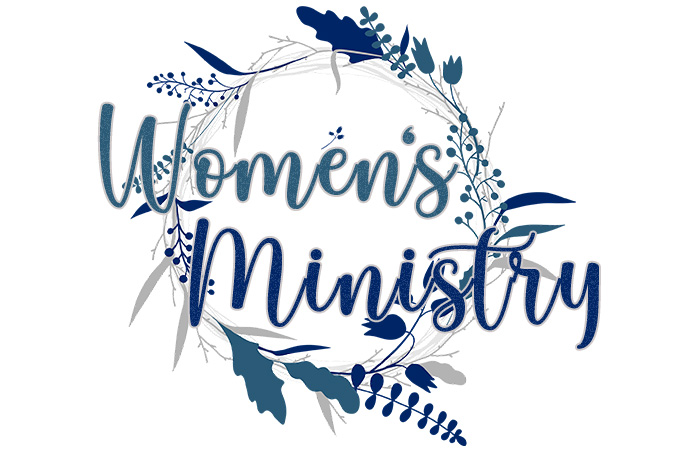 We have a variety of Bible studies, gathering options and more...see below for details
---
If you missed a previous Women's Bible Study - Click Here (only select materials are available)
Women's In-Person Bible Study: James
This group meets weekly on Thursdays at 9:00 am in the North Building Multi-Use Room.
Join us for a weekly, in-person Bible Study: James, a study from Concordia Publishing House. You can join us in-person or you can read the study on your own with the schedule. RSVP for a copy of the study, contact Annie at with any questions. All women are welcome!
In case you missed the Valentine's Brunch, here is the video link:
Click Here
Join us on our private Facebook page by clicking the link below.
This month we are looking at "Lord, I Need You".
Women's Ministry Facebook Page
Women's Zoom Book Study - Bad Girls of the Bible - See video links below
This group meets weekly on Wednesdays from 9:30 am -11:00 am via Zoom.
Join us weekly or follow along with the video instructions that will be provided. Be sure to RSVP for this study, contact Annie at . Feel free to invite a friend!
Book Study - Bad Girls of the Bible
March Mission

: Children First Leadership Academy
Stock the Nurse's Station is the goal for this month. We are looking for donations of the following items:
Lice shampoo
Clorox wipes
Tweezers
Any sized bandages (need large sizes too)
Medical tape
Hydrogen peroxide
Rubbing alcohol
Small water cups
Stress balls
Baby wipes
Ziploc baggies (all sizes)
Water bottles (disposable/refillable)
Child size disposable masks
Children Tylenol, Motrin, allergy chewables
Children Pepto-Bismol
Allergy eye drops
Adult allergy tablets
First aid cream
Tooth pain oral gel
Tooth fairy boxes
Teen sanitary pads
Cough drops
Lotion for eczema
We provide monthly food and supplies to this charter school located in Phoenix.
Any donations can be dropped off at the Administration Building or contact for pick-up. If you prefer to donate monetarily Click Here.
Women's Ministry mission is to walk alongside women as they seek what decades of research lists as the top spiritual needs
of today:
To believe that life is meaningful and has purpose.
To have a sense of community and deeper relationships.
To be listened to.
To feel they are growing in their faith.
To get practical help in developing a mature faith.
Contact Annie, Women's Ministry Director, at 480.203.1880 or
The Quenched: Women's Evening Bible Study - Provoking Proverbs
This group meets twice a month at 6:30 pm in The Perfect Place.
Provoking Proverbs – Wisdom and the Ten Commandments. You will receive your own, free copy of the study. Contact Ruth Ann Endicott to RSVP at 480.393.3801 if you plan to attend. There will be opportunities for deep discussion and we will close the evening with prayer time. This group will meet the 2nd and 4th Tuesday evenings. Please consider joining us. All women are welcome!
Contact Ruth Ann at with any questions.
---
Lutheran Women's Missionary League (LWML)
This group meets the second Thursday of the month at 1:00 pm. There is no cost to attend. Contact Verla for more information at 480.883.2762.
---
PIECE MAKER QUILTERS
Please see the Calendar for this group's Wednesday meeting schedule. This group is open to everyone, the quilts they make are given to the homeless and needy in the local Chandler area.
For more information, contact Sandra at 480.207.6177 or Barb at 480.814.8441.