Women's
Welcome to Women's Ministry
We have a variety of Bible studies, gathering options and more...see below for details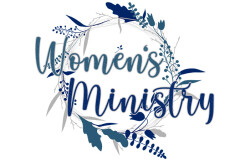 Upcoming Events for Women's Ministry...
Christ-Centered Yoga-Mondays at 6:30 pm in the North Building. Last Meeting Until Fall Will Be June 26
Please RSVP as space is limited. Please bring a mat (if you have one) and wear comfortable clothing. RSVP to Dawn at .
Women Summer Bible Study Options: Join us for a time of Developing and Connecting.
Thursdays from 9:00 am—11:00am in the NB Multi-Use Room.
Cost is $10.00 per study, including the workbook, RSVP for materials to
LifeGuide Topical Bible Studies offerings:

Women & Identity
Our lives get smaller and smaller, circling around the minute-by-minute disappointments and demands of the present moment while God whispers softly or even hollers for us to harness our whole hearts.

Decisions, Seeking God's Guidance
The Bible does teach us how to make decisions, and this
study will help you to learn those principles and apply them to your life.

Singleness, A Life Grounded in Love
What is God's word, God's heart for your life in singleness?
You will be encouraged to listen deeply to God, identify the gifts your life offers you, and grow into a sense of belonging. Being single in not just marking time; God is calling us today.

Meeting the Spirit
Who is the Holy Spirit? How does he change our lives? How does he work in the world? The Spirit of God is eager to work in your life and draw you to God. Come and meet the Spirit.
---
Women's Evening Bible Study: Quenched (by His Word) -

This Group is on Summer Break Until September
This study meets every 2nd and 4th Tuesday of the month at 6:30 pm in SB Library.
It's not too late to join our new study, Together We Believe: A Study of the Apostle's Creed. Please pray about joining us, all women are welcome. Contact 480.393.3801 with any questions.
Join us on our private Facebook page by clicking the link below.
Women's Ministry Facebook Page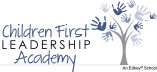 Children First Leadership Academy
This is a local Phoenix school that teaches homeless children and provides basic needs for them. The Women's Ministry provides support throughout the year for k-12 kids.
---
Lutheran Women's Missionary League (LWML)
This group meets the second Thursday of the month at 1:00 pm in SB Room 110 - This Group's Summer Schedule Will Vary, Please See Our Calendar. There is no cost to attend. Contact the Church Office with any questions.
---
PeaCE MAKER QUILTERS
Wednesdays at 9:00 am in the Fellowship Hall.
This ministry gathers every Wednesday to sew quilts for those in need. Anyone who has questions or would like more information about joining this group should contact Sandra at 480.202.5772, Dottie 480.759.0977 or Gail 805.404.7604.