Sunday School meets on Sundays at 9:30 am in the North Building Youth Rooms.
Pre-Confirmation (Grades 5-6) is included in this Youth Ministry. This program is a rotating two-year pre-confirmation class that will focus on the old and new testaments. Pre-confirmation is a time for students to begin the discussions about their faith and prepare for the coming years of study in Ignite/Confirmation.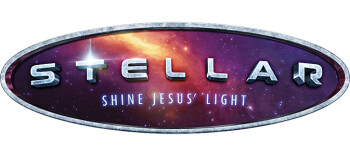 VBS "Stellar" Registration is Open
June 19-23 from 8:30 am – 11:30 am in the North Building.
Launch kids on a cosmic quest where they'll have a blast shining Jesus' light to the world. Stellar rockets kids on an out-of-this-world that's light years of faith building fun! Use the QR code or you can find a link on our website under "Sunday School". Cost is $45 per child. This program is geared towards ages 3-6th grade.

Follow us on Instagram: Click Here
Contact Jill at with any questions.