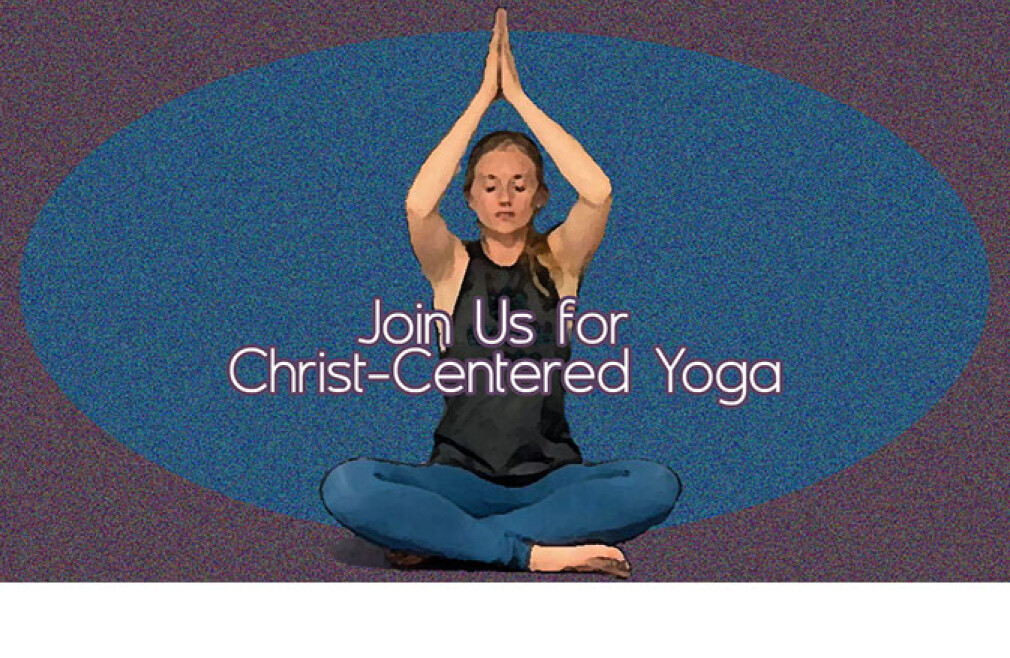 Every Monday, Wednesday, from 09/11/2023 to 11/20/2023
,
6:00 PM - 7:00 PM
Christ-Centered Yoga is back!
Mondays and Wednesdays from 6:00 – 7:00 pm in the North Building.
Join us for a full-body worship experience with Christ-Centered Yoga classes for women!
What is Christ-Centered Yoga? Christ-centered yoga transforms yoga from a physical practice into a full-body worship experience that nurtures the body, mind, heart, and spirit. By integrating yoga postures, breathing techniques, uplifting music, meditation on Scripture, and prayer, you will enter into a full-body worship encounter while helping you experience healing and wholeness in a unique and powerful way.
Be still. Breathe. De-stress. Nurture your body. Calm your mind. Heal your soul. Connect with God. Your body and spirit will thank you!
Classes are donation-based with a suggested donation of $10 per class. Online credit card donations are accepted in advance. Or you may bring cash or check and donate onsite. We do not want finances to be a barrier, so please give as you are able and feel led.
Yoga will meet in the North Building, be sure to register with the link below.
Class size is limited to 12 participants, and advanced registration is required. Please email if you experience any challenges registering, or if you have any questions or concerns.
We can't wait to share this amazing practice with you!